LAN Party Energy Drink Power Pack 96 Bottles
$335.04
You save:

$-335.04 USD

(100%)
LAN Party Energy Drink Power Pack 96 Bottles
$335.04
You save:

$-335.04 USD

(100%)
Product Description
Description

Shipping

Supplement Facts
Description
Get 96 Bottles of Mana & Health Potions for your next LAN Party 
48 Mana Energy Potions
48 Health Energy Potion 
 That's enough energy potions to keep you and your team gaming for up to 8 hours.  
Shipping
Our products ship from California.
Once your order is placed, it takes 1-2 business days to process your order and ship it out.
📦 FREE SHIPPING - it can take 5-7 business days to receive your order.
🚀 PRIORITY PROCEESING - For $4.99! and receive your order in 2-3 days
Once your order ships, you will receive an email with the tracking number.
If you needed your order quickly and weren't sure when you'd receive it, please email us at support@manapotions.com and we get back to you quickly.
Supplement Facts
MANA ENERGY POTION
Health Energy Potion
Customer Reviews
NR
05/05/2020
Neal R.
United States
Unmatched Product, Excellent Service
I use these whenever I need a boost, which is quite often. I suffer no ill effects that I can tell. There truly is no real crash afterward, just a natural fatigue as the effects wear off. It's not harsh if you respect your tolerance for caffeine. Don't overuse, but rest assured this little bottle has a high chance of changing your life for the better!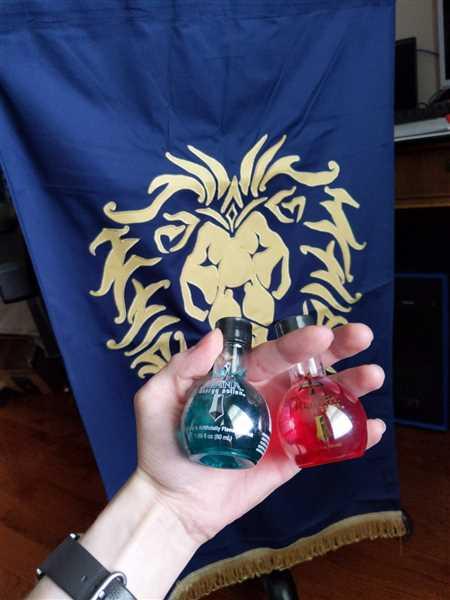 NR
03/07/2020
Neal R.
United States
Can't imagine life without them.
I've been so impressed by the reliability of these potions. With a unique caffeine tolerance, I have yet to down one of these on a workday or late evening and feel like it's not helpful. I still need a second if I'm staying up later than usual, but it's comforting to know these can dependably give me the energy I need when I need it. The fact that crashes are changed to natural and gradual fatigue is a significant bonus as well. Can't recommend these enough.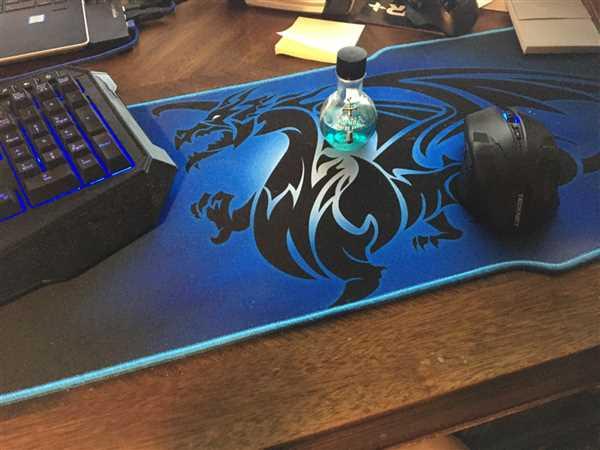 11/11/2019
Ben
Brighton, Massachusetts, United States
Great tasting potions
I bought this package because they give you good pricing on the quantity! The potions have a very unique but desirable taste to them. I have been a customer for years and never disappointed with any of their products!
10/29/2019
Devin M.
Gilbert, Arizona, United States
POWER OVERWHELMING
I stocked my fridge with with the 96 bottle potion order, half mana and half health. My father loves the health potions and sometimes mixes them with honey to make an elixir. I add a mana potion to my favorite citrus inspired soda drink and make a battle flask size mug of energy, for my long raid healing sessions. The Maker included a cool game mat for rolling my magic dice on. Always power up before raid time with mana potions!
09/06/2019
Neal R.
Frederick, Maryland, United States
An unfailing bulwark of awesome.
I can always count on my Potions from these wonderful people. They are powerful yet gentle to the responsible user, and there always seems to be an opportunity to get costs slashed enough to make your purchase more enjoyable. I recommend these to anyone who needs a boost without a crash.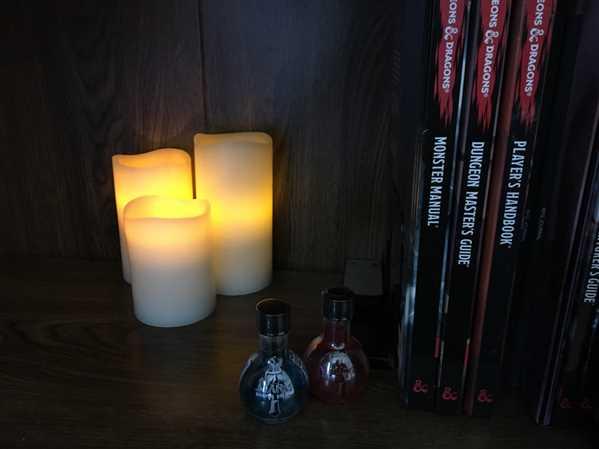 04/25/2019
Levi H.
Jackson, Michigan, United States
surprisingly good
they taste good and look pretty cool and they ship very quick
07/25/2018
Stephen W.
Lowville, New York, United States
Rock star awesome!
I picked up one of these things at a used gaming store and thought they were super cool, but 4 bucks a pop seemed really expensive. So I looked on the bottle and found the company ID, then ordered my own. Got 4 boxes. Enough energy and caffeine to send me to the emergency room!
04/07/2018
Jesse L.
Saint Paul, Minnesota, United States
Amazing product
I bought the large LAN party pack. I don't really care for the flavor of the HP potion, personally. So the guys down at the company accommodated me and allowed me to purchase all Mana potions instead of the mixed pack it usually comes as! I got a very fast response to my inquiry of swapping the flavors and the staff was incredibly friendly.
03/05/2018
John S.
Santa Maria, California, United States